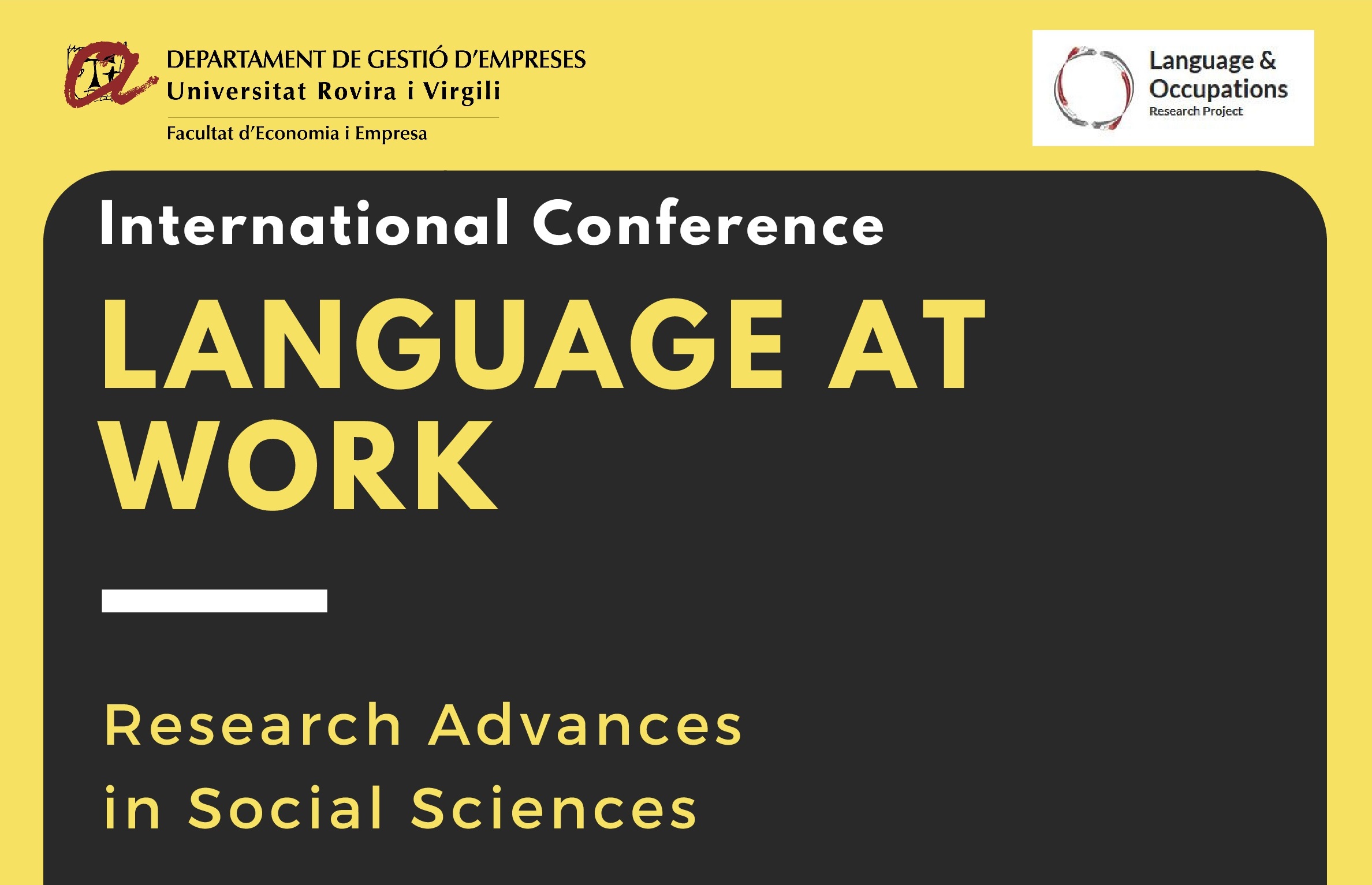 Where
Facultat de Ciències Jurídiques de la Universitat Rovira i Virgili (URV)
(Tarragona, Catalonia, Spain)
The conference aims to foster discussion among social scientists about the relations between language and work, including occupations, labor processes and employment conditions. Within this broad field, the conference will focus on the central role language plays in labor processes. We start from the centrality of language in the information society, since information is linguistically coded and, for a wide range of products and services, language becomes raw material. Language is thus a key component of productivity, employability, wages, and control. First and additional languages, computer languages, numerical systems, scripts or protocols can be approached as today's working tools that must be mastered by professionals on an everyday basis. Beyond the classical "language industries" whose outputs are books or translations, today's conversations and texts are produced in a wide range of workplaces where they can be understood as the final product of the labor process.
Adopting an interdisciplinary perspective, the conference will bring together scholars engaged in research on workplace language skills and their implications for broader social and economic concerns, including social and economic inclusion, job security, long-life learning, unionization, gender inequalities, and wage differentials.
Topics:
‐ Defining and measuring language skills related to job performance
‐ Language standardization/agency and production processes
‐ "Linguistic-jobs" and "non-linguistic" jobs
‐ Non-natural languages in the labor market. Technical and numerical languages.
‐ Professions and sectorial language. Jargons, company speak.
‐ Language skills, wages, employment, and employability
‐ Language as raw material, tool, and product
‐ Language, hiring, and promotion
‐ Social and economic implications of language work
Confirmed Keynote Speakers: 
Florian Coulmas

Senior Professor for Japanese Society and Sociolinguistics

Institute of East Asian Studies (IN-EAST) and Faculty of Social Sciences, Duisburg Essen University (Germany)

Jo Angouri
Center for Applied Linguistics, Univesity of Warwick (United Kingdom)

Krishna S. Dhir

Professor of Management Science

Former Dean of Business

College of Business and Economics, 

University of Hawaii

at Hilo

 (USA)

Orhan Agirdag

Education and Society professor
Faculty of Psychology and Educational Sciences, Katholieke Universiteit te Leuven (Belgium)

Sheila M. Puffer
Professor of International Business

University Distinguished Professor

Northweaster University, (USA)

Claudine Gaibrois

Research Institute for Organizational Psychology, Un

iversity of St. Gallen and Zurich University of Applied Sciences, (Switzerland)

Antonio Di Paolo

Department of Econometrics, Statistics and Applied Economics 

Researcher at AQR-IREA Research Group (UB)

Researcher at Language & Occupations Research Project (URV)

University of Barcelona (Spain)